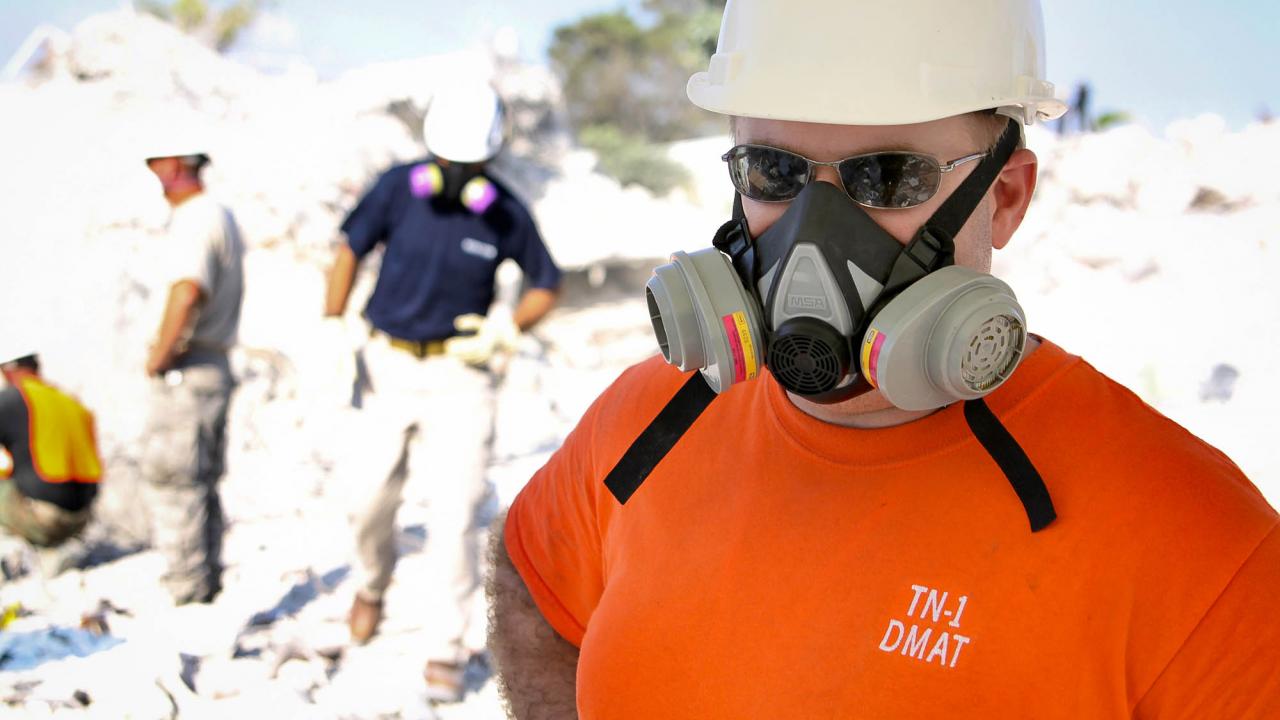 Cal/OSHA's new Silica standard took effect in June, 2017, and has been enforced since Fall 2017.  The standard contains a new permissible exposure limit (PEL) as well as new requirements for medical surveillance. https://www.dir.ca.gov/title8/1532_3.html
Workers who inhale fine crystalline silica particles are at increased risk of developing serious silica-related diseases, including:
Silicosis

Lung cancer

Chronic obstructive pulmonary disease (COPD)

Kidney disease
(https://www.osha.gov/dsg/topics/silicacrystalline/)
According to OSHA, about 2.3 million U.S. workers are exposed to silica.  Tiny, inhalable silica particles are created by activities such as sandblasting; manufacturing brick, concrete blocks, stone countertops, or ceramic products; and cutting or crushing stone.
Limit silica dust exposure with engineering controls (such as local exhaust) and safe work practices (wetting down material).  Respirators may be used, as well, when engineering controls alone are insufficient to keep dust levels below the PEL. (https://www.osha.gov/dsg/topics/silicacrystalline/additional_info_silica.html)